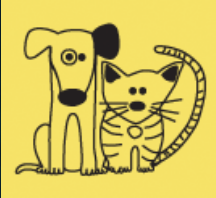 NEWS RELEASE
The Peterman Foundation has awarded a $50,000.00 grant to Animal Friends of North Central West Virginia (AFNCWV) to provide free spaying and neutering services for cats and dogs whose owners cannot otherwise afford the procedures. Part of the funding may also be applied to medical expenses for rescued or abandoned animals that are in Animal Friends' care.
Residents of Monongalia County or adjacent counties can find information about eligibility for assistance from the Peterman grant by visiting the homepage of the Animal Friends website — www.animalfriendswv.org and clicking on Spay/Neuter Assistance at the top. Pet owners can also call 304-290-4PET (304-290-4738).
"We are very excited to receive this generous grant again this year. It enables us to help lower income individuals and families spay and neuter their pets and reduce pet overpopulation. Spaying and neutering are also beneficial to your pet's health and reduces the risk of cancer. This means your pet can live a longer life. It can also help with behavioral issues." said Kathy Orosz of the Animal Friends Board of Directors. "This grant from The Peterman Foundation will also help reduce the number of pets that end up in a kill shelter".
Since 2006, Animal Friends has operated a no-kill animal sanctuary on Brewer Road, just off Route 119 South.
Contact: Kathy Orosz 304-290-0161
Animal Friends' no-kill animal shelter is located at 252 Brewer Road, Morgantown, WV 26508